25 YEARS OF MEMORABLE EXPERIENCES
25 years that crown work doubled by passion, the joy of working with people and supporting them in all their projects, the desire to become better every day and to differentiate ourselves through quality, good taste and professionalism. We are celebrating 25 years of excellence in the field of hospitality, which we have built together with a team of professionals, who in turn, many of them, are celebrating as many years since they have been close to us. 25 years of memories, achievements, friendship and the thought of offering every day a unique experience to each guest.
Hotel "Flora" was a landmark of elegance since its opening: modern architecture, refined furniture, beautiful uniforms, etc. The hotel complex was located in a park spread over an area of about 40,000 square meters and had a built area of over 18,000 square meters, at the highest standards of those years.
Between 1990 and 1996 the hotel operated under state administration. In 1996, Hotel Flora was taken over by Ana Hotels, which completely renovated it. The renovation, rehabilitation and modernization works of the hotel started in January 1997 and were completed in April 1998, being a significant investment of 100 billion old lei. Great efforts have been made to bring it to the level of the 90s, but with a push towards the standards of the 21st century. The official opening of the new hotel took place on December 10, 1998.
After the renovation, the hotel had: 164 rooms (328 seats) with one or two beds, 8 conference rooms with a capacity of up to 200 seats, a restaurant with international cuisine, a brasserie, a bar and a cafe, and offered various services for recreation . The hotel had been transformed from a treatment hotel into a 5-star business hotel.
After the renovation, it was decided that the operation of the hotel will be based on a management contract concluded with Bass Hotels & Resorts, later Six Continents, which later became Intercontinental Hotels Group. On December 4, 1998, the management contract was concluded, which was the basis of the hotel's operation for the next ten years.
The success in transforming the hotel was decisive for the large InterContinental chain to accept the collaboration with Ana Hotels. The "Flora" hotel has reopened under the "Crowne Plaza" brand, classified at the 5-star level. "Crowne Plaza Bucharest" was among the first hotels that, after 1990, started working within prestigious international chains; another was "Athenee Palace Hilton"; currently both are part of Ana Hotels and represent two visionary projects.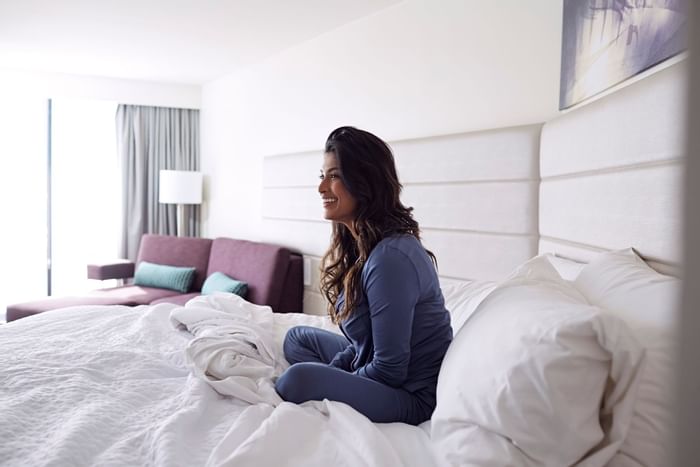 Crowne Plaza Sleep Advantage®
Premium bedding, Quiet Zones and Guaranteed Wake Up Calls make for a better night's sleep.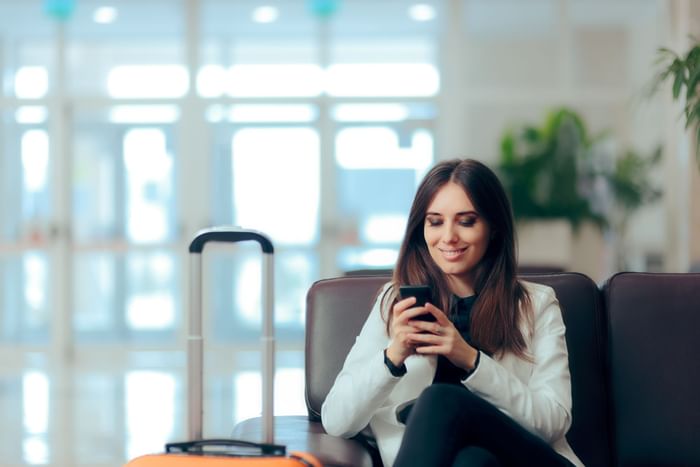 Free WiFi anywhere in the hotel
Complimentary wireless internet access included, to stay connected with your business partners or loved ones.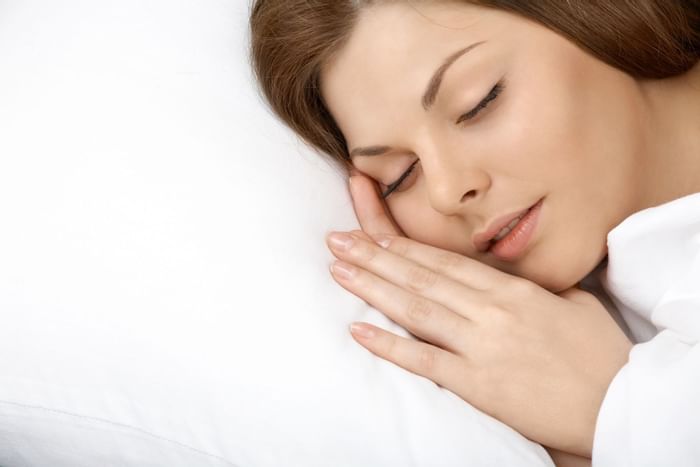 Dedicate Quiet Zone
Dedicated Quiet Zone rooms where outside noise and distractions are kept to a minimum.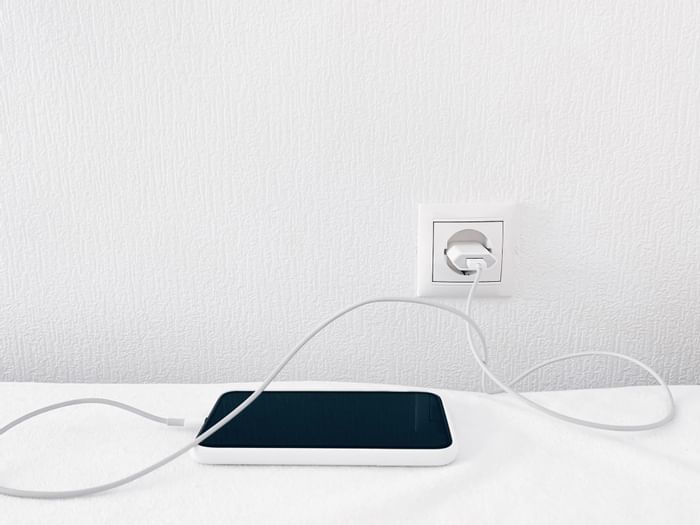 Power Everywhere
Convenient access to power when and where you need it, keeping you connected and productive.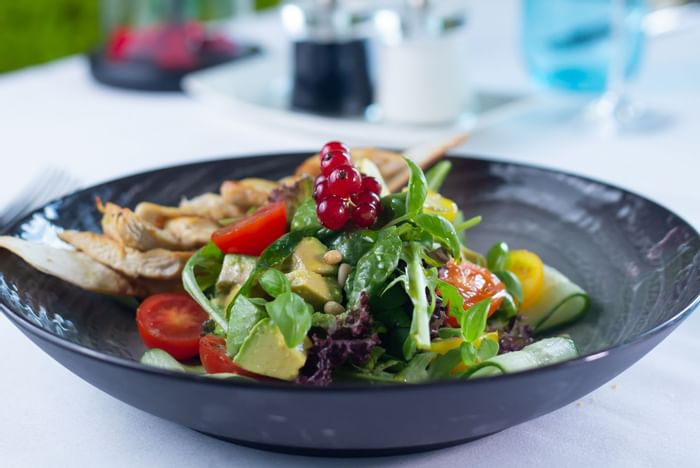 Fast & Fresh Food
Freshly prepared meal options that are ready quickly to keep you energized and focused.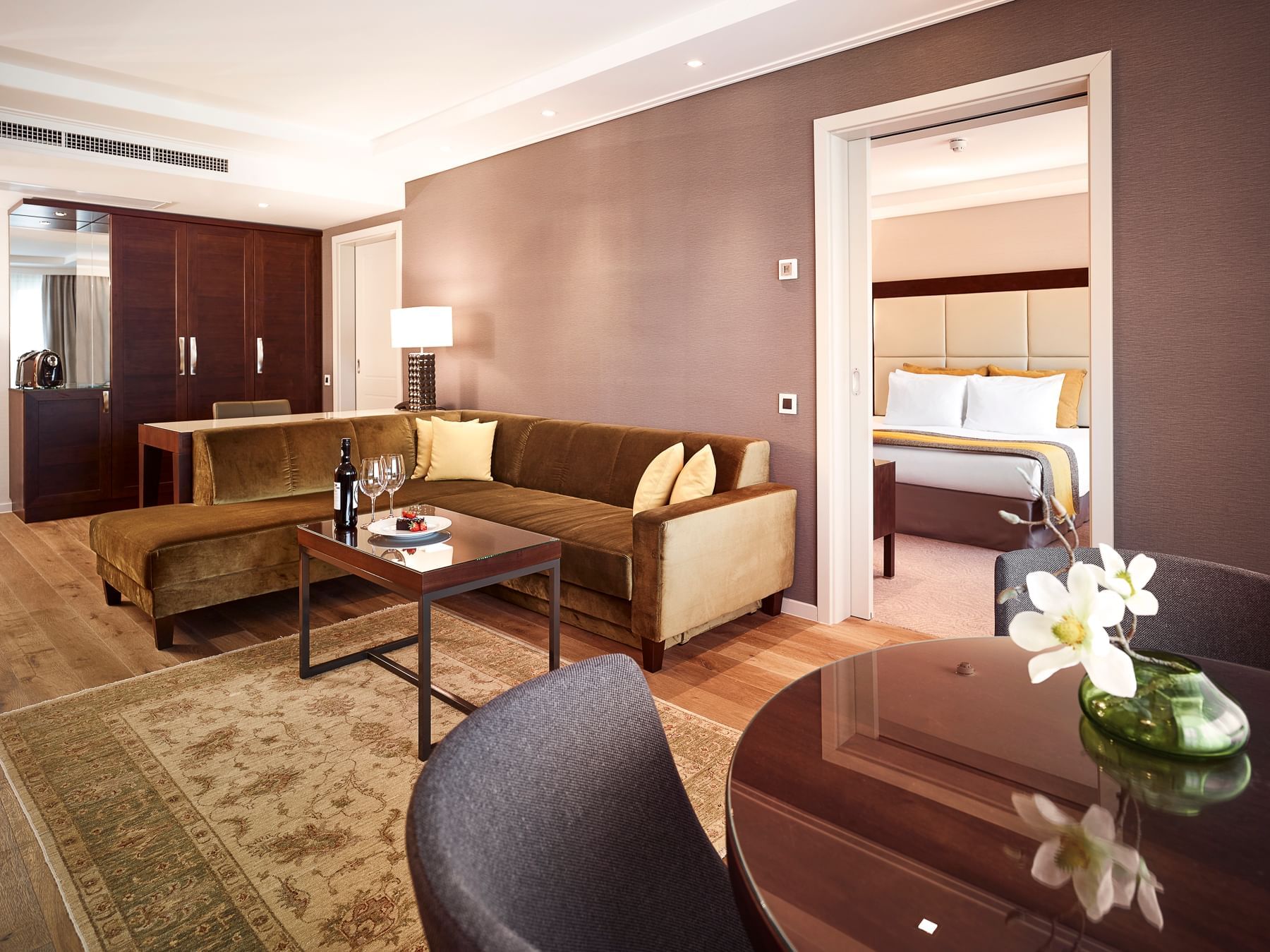 Crowne Plaza Bucharest Hotel – 4 star accommodation in Bucharest
The Crowne Plaza Bucharest has 165 comfortable and elegant rooms, equipped with everything you need for a perfect stay in Bucharest. Rooms are specially designed to create a warm and friendly atmosphere for a good night's sleep.
1 Presidential Suite
18 Suites (7 Executive, 11 Junior)
8 Queen Premium Rooms each with an exercise bike
33 King rooms
103 Standard Rooms (44 Twin Rooms, 59 Queen Rooms)
2 rooms for our disabled clients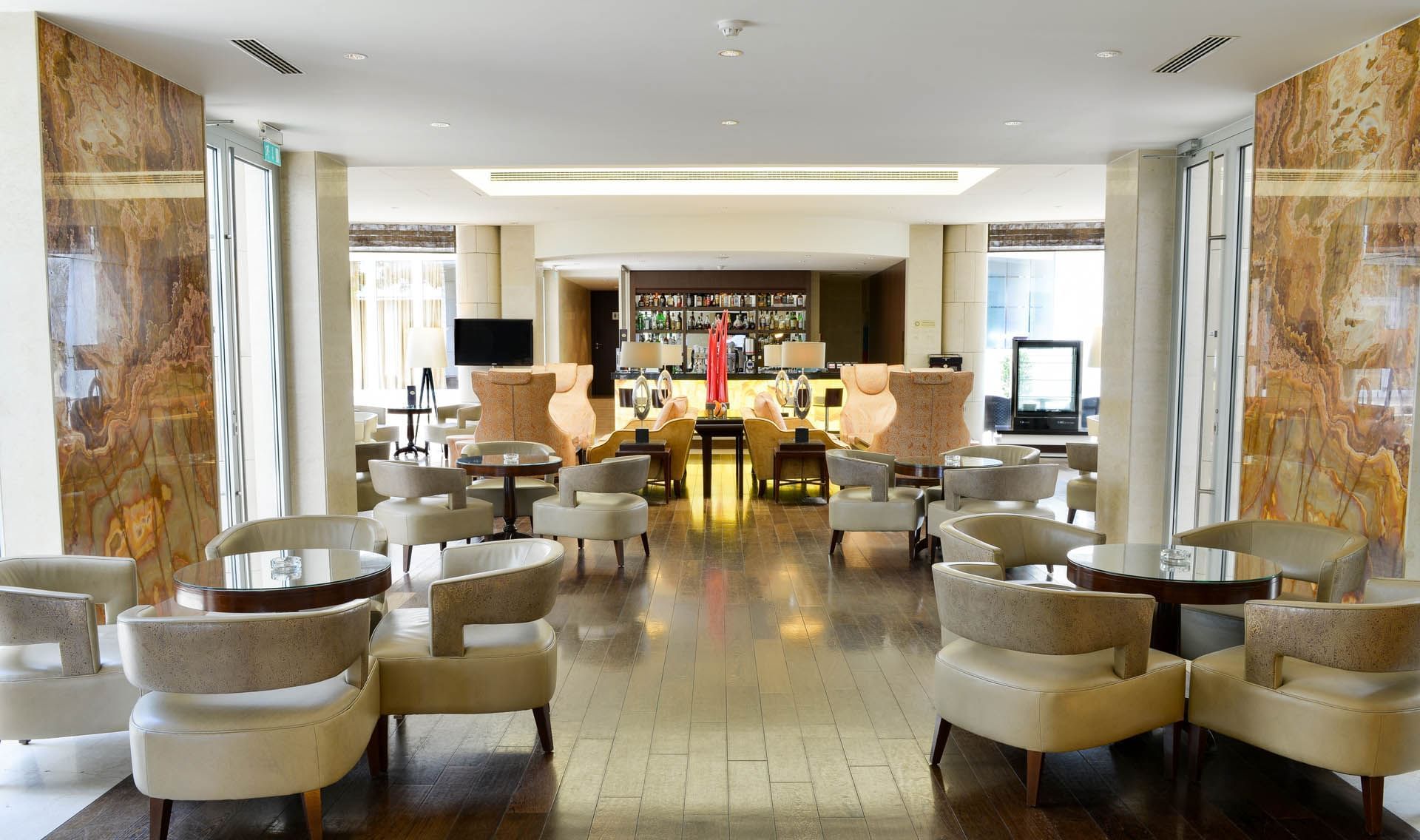 Special Offers
Step into our world. We designed it especially for you, our amazing guests. Take your time, relax and enjoy a perfect treat that will help you regain your balance between mind, soul and body. You will definitely find the right treats, whether we are talking about brunch with friends, a romantic stay or a relaxing session at the spa.
Restaurants & Bars
At Crowne Plaza Bucharest you can confidently meet your loved ones or business partners. Pine Restaurant & Terrace is an intimate venue where you can enjoy a Mediterranean-inspired culinary journey. At Crown Café you can enjoy an aromatic coffee or you can try our delicious burgers.
Meetings and events
At Crowne Plaza Bucharest you will find versatile venues for corporate, private or business events and a beautiful garden for outdoor events. Are you planning to organize a gala dinner, a conference, a team building or maybe a fairytale wedding? Our team will give you all the support you need to find the right space for your events.
Our modern conference center provides everything you need to host memorable business meetings, from spacious areas to cutting-edge technology. In addition, we have implemented the IHG Clean Promise program which contains a set of specific procedures, adapted to the requirements of national and international health authorities, for the prevention and spread of COVID-19 virus.
Discover