NEW YEAR BRUNCH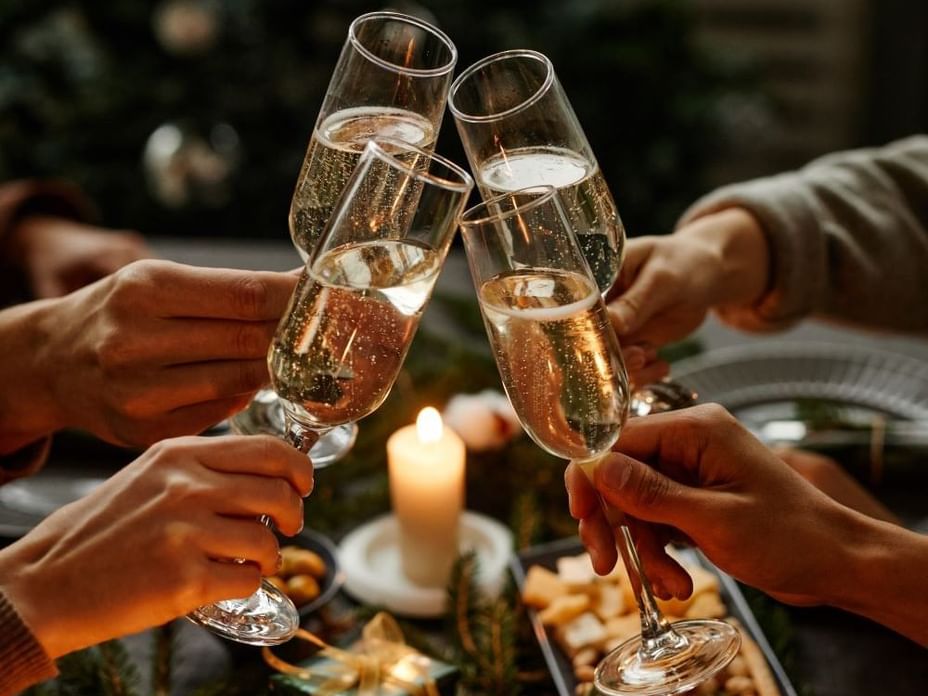 We invite you to spend the first day of the year at New Year Brunch. The menu will be romanian and international buffet, accompanied open bar and live music.
Romanian an international buffet
Open bar - wine (white, rosé, red), sparkling wine, brandy and mulled wine, water, juices, tea, coffee
Special playground for children
Live music
Gift voucher at Ana Spa
* Children between 0 - 6 years old have gratuity and those between 6 - 12 years old benefit of 50% discount.
01st of January, 2024 | 12:30 - 16:30
349 lei/person
Book now:
E: andrada.grigore@crowneplaza.ro | pine@crowneplaza.ro
T: 0040.725.590.650
A: Poligrafiei Bld. 1, District 1, Bucharest