Weddings & Baptisms
Surrounded by nature, your love story will be written in our pine garden. At Crowne Plaza Bucharest, walk with your half on the same road, and let your loved ones be part of your beautiful story. We are waiting for you in one of the idyllic places of Bucharest, in a fairytale garden, elegant rooms and a selection of refined menus, which you can easily customize.
CONTACT:
M: +4 0730 713 111
E: sales@crowneplaza.ro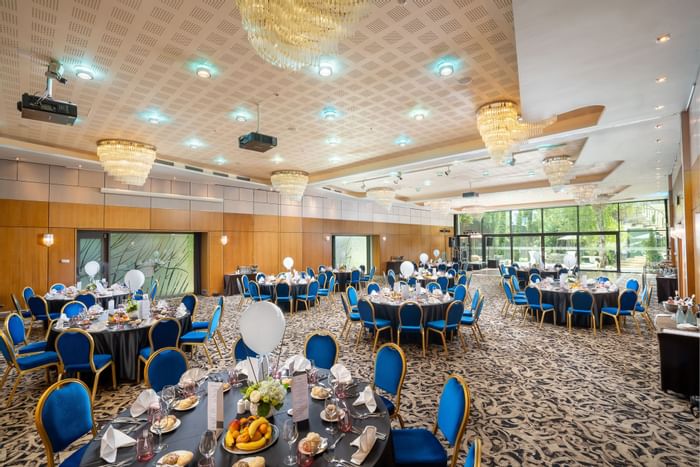 Wedding at Crowne Plaza Bucharest
Walk together on the same path with the special people in your life. We are waiting for you in one of Bucharest's idyllic places to write the story of a memorable event.
For your event we offer you:
Room arrangement with round tables, stage welcome list
A suite for the bride and groom on the wedding night
Special accommodation rate for guests
Both the 7000 sqm garden and the hotel for the photo shoot
Dinner in the hotel restaurant on the one-year anniversary
You can contact us at: +40 21 224 00 34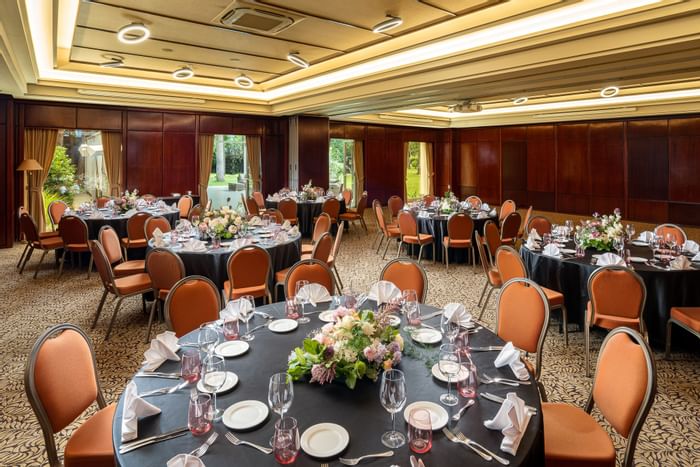 Baptism at Crowne Plaza Bucharest
Your child's baptism is, first and foremost, a joyous occasion for you - it is the first event in his life and his first contact with his whole family and friends. We know how important it is that everything must be perfect for you to have as few worries as possible, which is why our team is at your service and will assist you step by step.
For your event we offer:
Room set-up with round tables, stage welcome list
A double room for parents and baby
Special accommodation rate for guests
Both the 7000 sqm garden and the hotel for the photo shoot
15% discount on the a la carte menu for the second day's bath
You can contact us at: +40 21 224 00 34
PHOTO JOURNAL OF OUR EVENTS