ST. NICHOLAS BRUNCH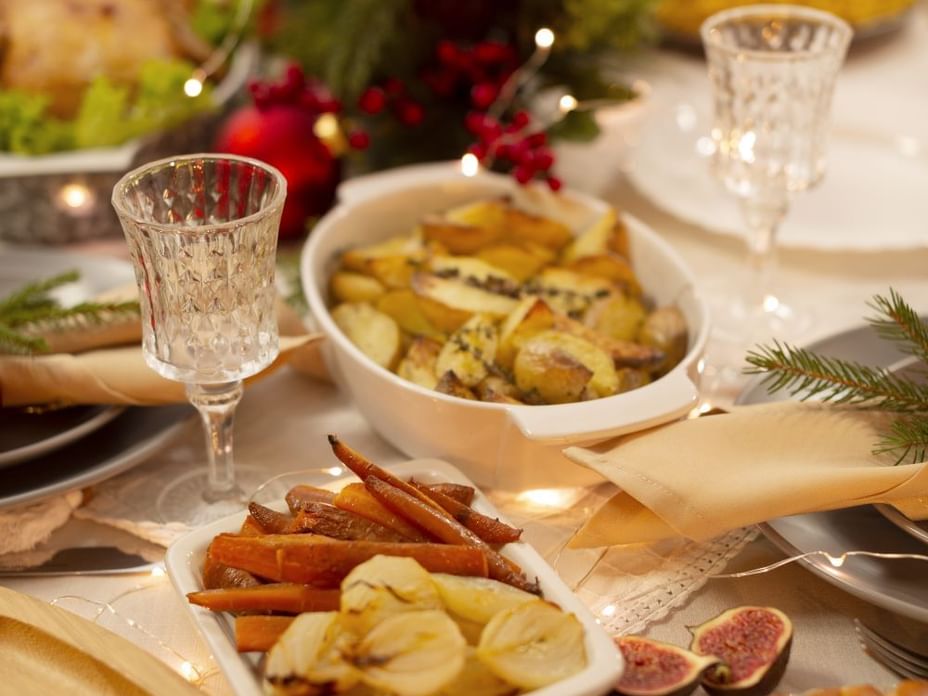 Come and spend time with your loved ones and enjoy unique culinary dishes. The holiday atmosphere and live music will not be missed.
Romanian an international buffet
Open bar - wine (white, rosé, red), sparkling wine, brandy and mulled wine, water, juices, tea, coffee
Special playground for children
Live music
Gift voucher at Ana Spa
* Children between 0 - 6 years old have gratuity and those between 6 - 12 years old benefit of 50% discount.
10th of December | 12:30 - 16:30
349 lei/person
Book now:
E: andrada.grigore@crowneplaza.ro | pine@crowneplaza.ro
T: 0040.725.590.650
A: Poligrafiei Bld. 1, District 1, Bucharest