Floating Therapy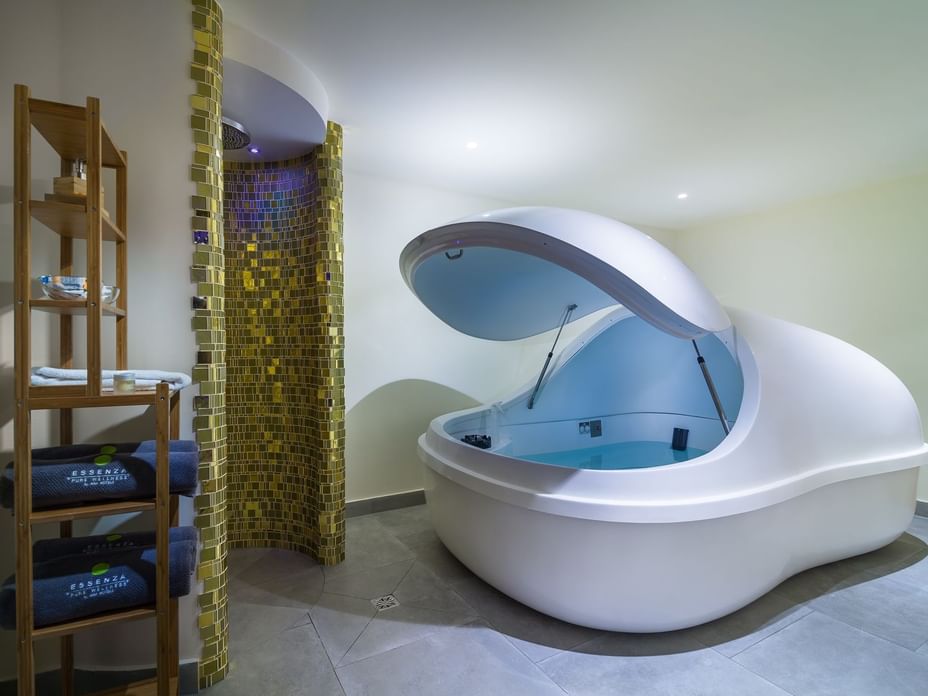 Floating therapy is an unforgettable relaxing experience. At Ana Spa you can enjoy it every day. This heavenly therapy will help you get rid of your daily stress.
Floating is an innovative procedure that will help you release your body and mind, relax deeply and enjoy an intense moment of meditation. All these feelings and sensations are stimulated by Premium Epsom salt crystals (pure minerals, rich in magnesium and sulphate) whose health benefits have been scientifically proven.
Whenever feel the need for a detox just book a session of floating therapy.
Book now and get 10% discount.
Contact:
T: +4 021 202 10 30
E: infocrowne@anawellness.ro
A: Bld. Poligrafiei 1, Sector 1, București (located inside Crowne Plaza Bucharest Hotel)