Indoor pool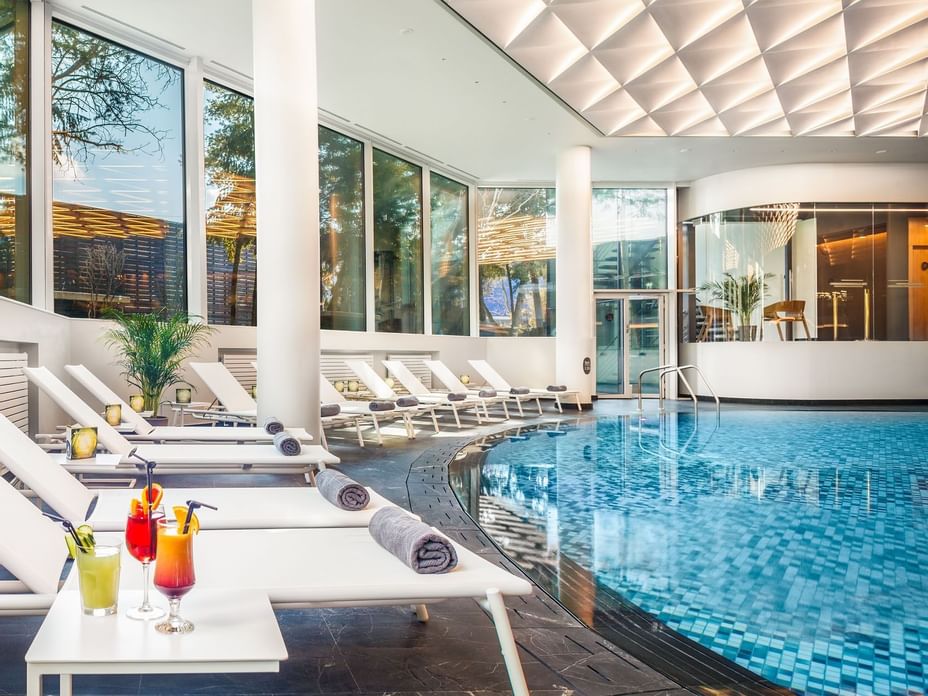 For a perfect state of well-being, be sure to step into our Spa universe and swim every day in our peaceful indoor pool.
The indoor pool is an oasis of peace and relaxation in all seasons, with panoramic views of the outdoor garden and the Jacuzzi area. The water's temperature controlled, the fresh and cool air and the sunbeds available around the pool make this space perfect for a relaxing escape.
The benefits of swimming are well known, both for the toning the body and for relaxing the mind. Whether you swim professionally or for recreation, swimming ensures your general well-being.
Contact:
T: +4 021 202 10 30
E: infocrowne@anawellness.ro
A: Bld. Poligrafiei 1, District 1, Bucharest (located inside Crowne Plaza Bucharest)