Saunas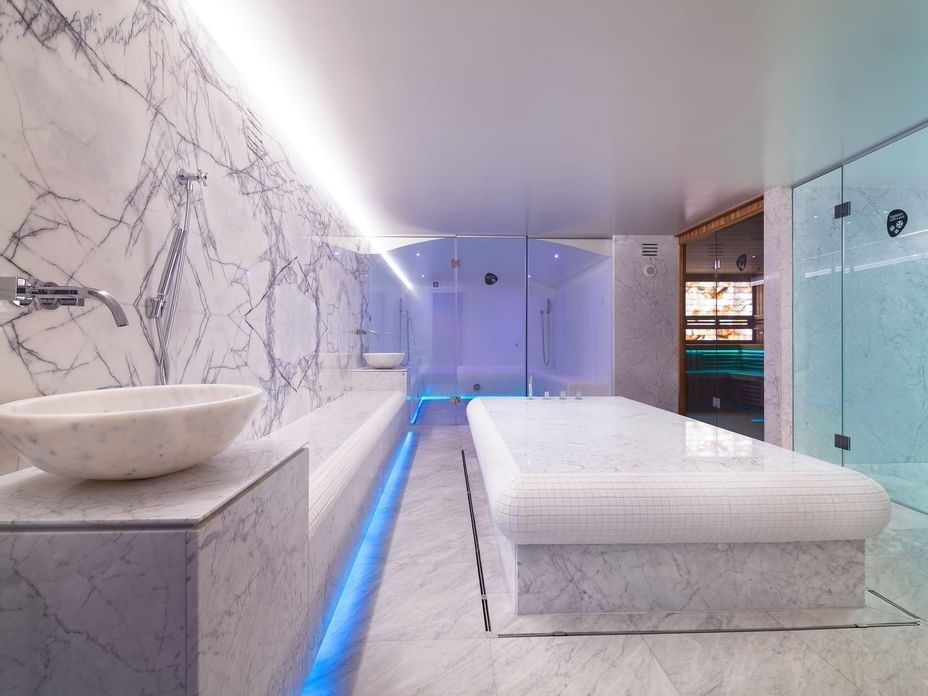 A dry or wet sauna is a thermotherapy procedure for the whole body and has been used for thousands of years for healing, social and spiritual purposes.
It is the ideal time to leave your worries behind and relax your body and energize your soul. If you need a stimulant to lose weight, a sauna is ideal because it increases metabolism and stimulates detoxification.
It also intensifies blood circulation, improving the cardiovascular system and immune system, to protect you from infections and colds.
Deep detoxification will give you a brighter, younger and more supple appearance to your skin, being ideal for the anti-aging process. In addition, you will notice improvements in sleep and also in dealing with stressful situations. We suggest that you finish the sauna session with a cold shower or in the Frigidarium, to improve your blood circulation, eliminate toxins and strengthen your immunity.
Contact:
T: +4 021 202 10 30
E: infocrowne@anawellness.ro
A: Bld. Poligrafiei 1, District 1, Bucharest (located inside Crowne Plaza Bucharest Hotel)